054 // FACE MASK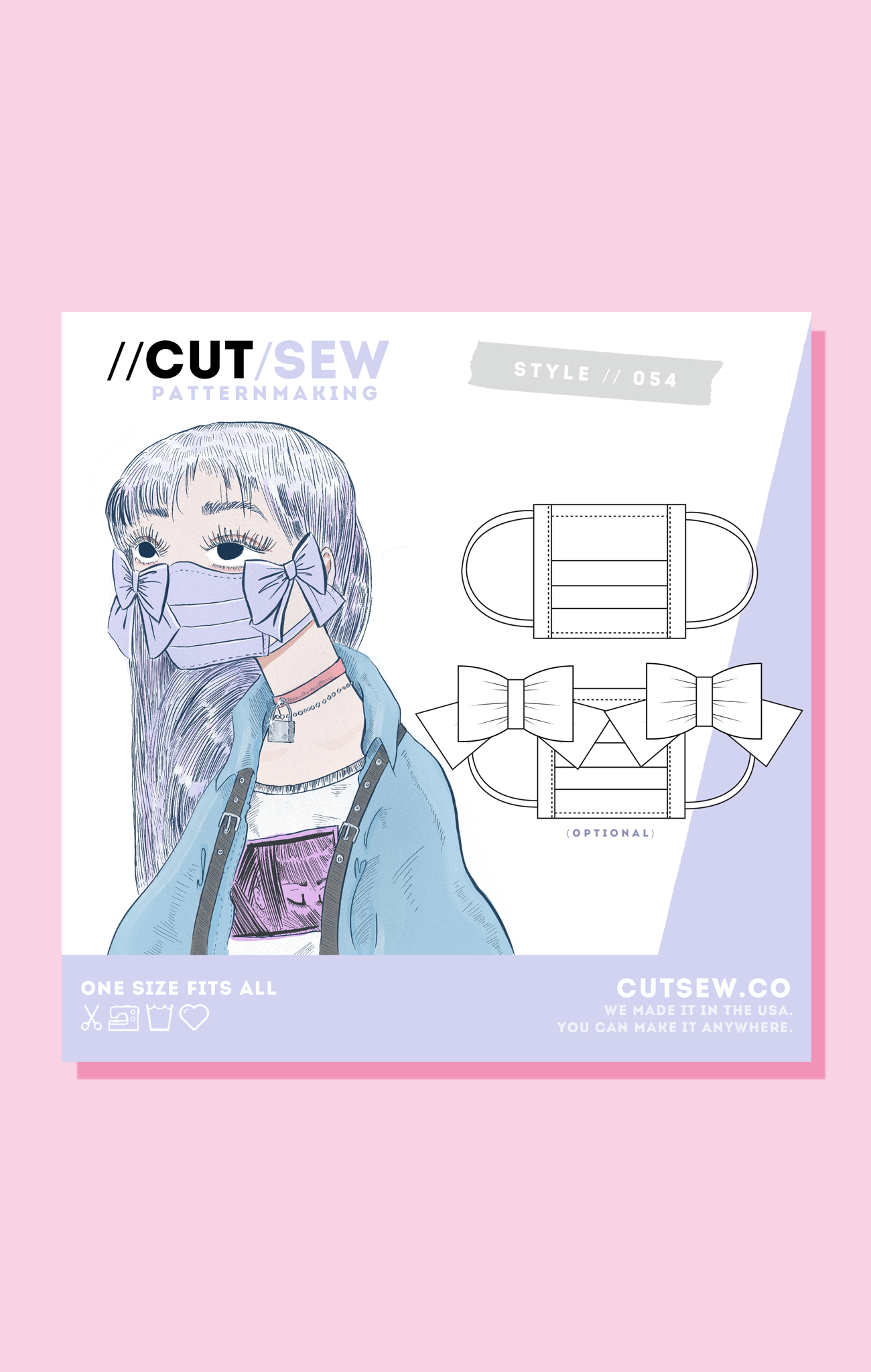 [ DIGITAL SEWING PATTERN ]

Let's be honest, if 80's movies taught us anything it's that everyone had killer outfits during the apocalypse - so where are ours? Quickly & easily make a basic face mask using our beginner friendly instructions, or amp up the LQQK with optional oversized bows because you know, fashion. This pattern features instructions for ribbon or elastic ear loops, plus includes a wire for a stronger seal around the nose.
CUT/SEW digital patterns are instant access PDFs that will be automatically emailed upon purchase. They are made to be printed on US letter paper (measuring 8.5" x 11") using any home printer, then taped together and cut out to form the pattern. Assembly & sewing instructions are included in each PDF.
PLEASE NOTE: This mask complies with CDC guidelines for homemade masks when made with the recommended fabrics, but it is NOT a substitute for N95 or medical grade face masks. We do not claim that it  prevents COVID-19, and CDC recommendations for wearing and cleaning masks should be followed at all times. 
We do strongly encourage using this pattern (without bows, unless you're really committed) to sew face masks for the medical professionals in your community. Check your local hospital's website for information on how and where to donate.