019 // SAILOR SHIRT & BLOOMERS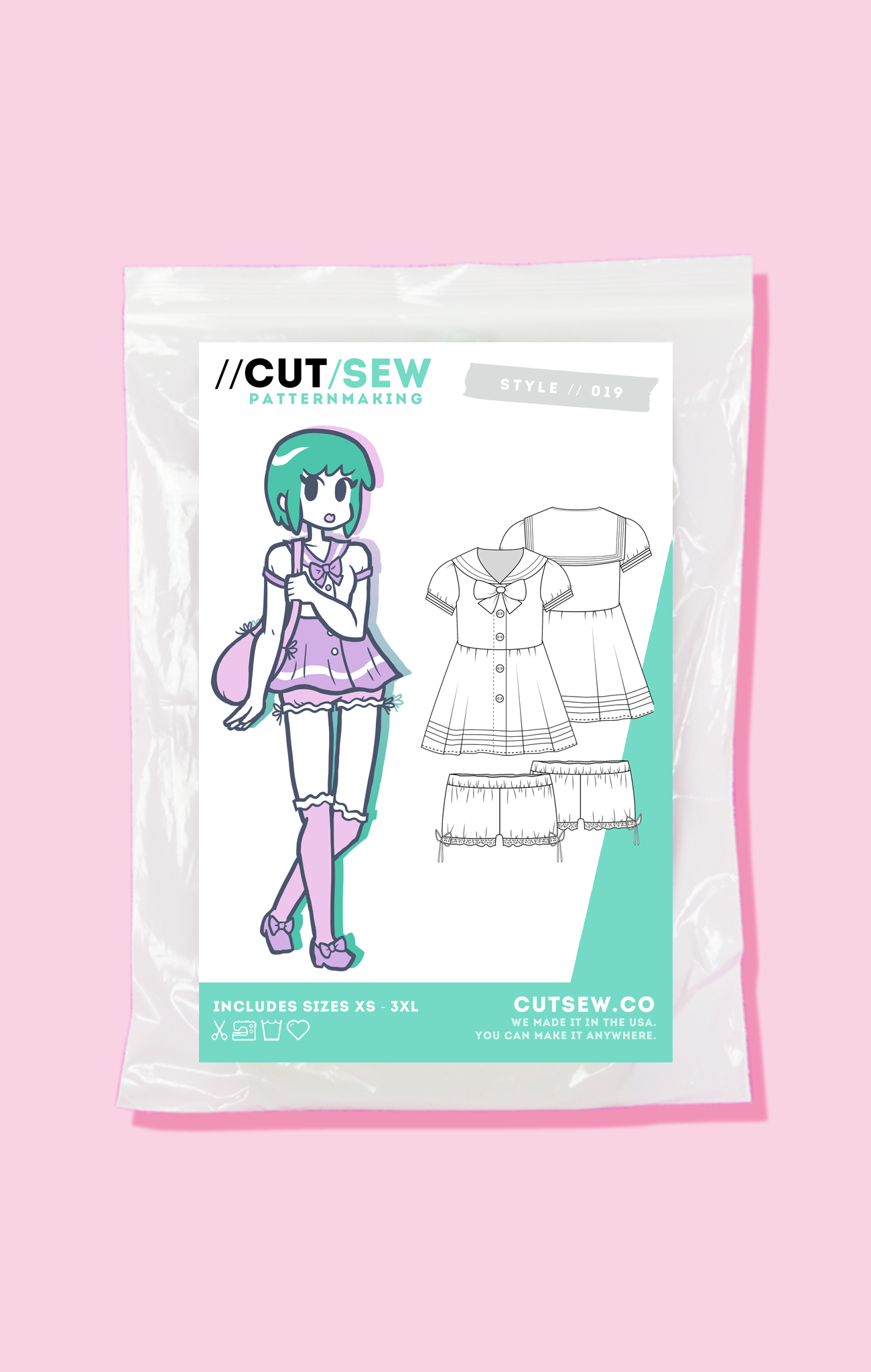 Japanese-inspired but also street fashion ready, this pattern features a seifuku style blouse with a button front closure and top stitched ribbon trim. Add a cozy pair of ribbon-cinched bloomers, made customizable for every shape with an elastic waistband, and you've got a look that reps a kawaii aesthetic while still being casual enough for everyday wear. The top falls at regular t-shirt length out of the package, but can be lengthened into a full dress using the included adjustment instructions. Please note: the bloomers run extra short for a juniors-inspired look. Looking for longer bloomers? Check out our 037 // OUJI SAMA pattern.

This pattern is available in two formats: physical and digital. Physical patterns are printed on sturdy 30 lb bond paper and packaged in reusable zip-top bags for easy storage. They are traditional patterns that require shipping, but as they are printed on wide format paper they do not require any printing or taping.

Digital patterns are instant access PDFs that will be automatically emailed to the email address provided at checkout. They are formatted for US letter sized paper (8.5" x 11") and are compatible with A4 paper. They need to be printed out and taped together before sewing can begin. Access to a standard home printer is required for all digital sewing patterns.

All CUT/SEW instructions are PDF format and feature diagrams for every step, video tutorials for included sewing techniques, and adjustment instructions to help achieve your perfect fit. 

Need help figuring out your size for this pattern? Head to our sizing page right here.

Product sample made & modeled by our rep purrblind.