042 // ELEGANT GOTHIC LOLITA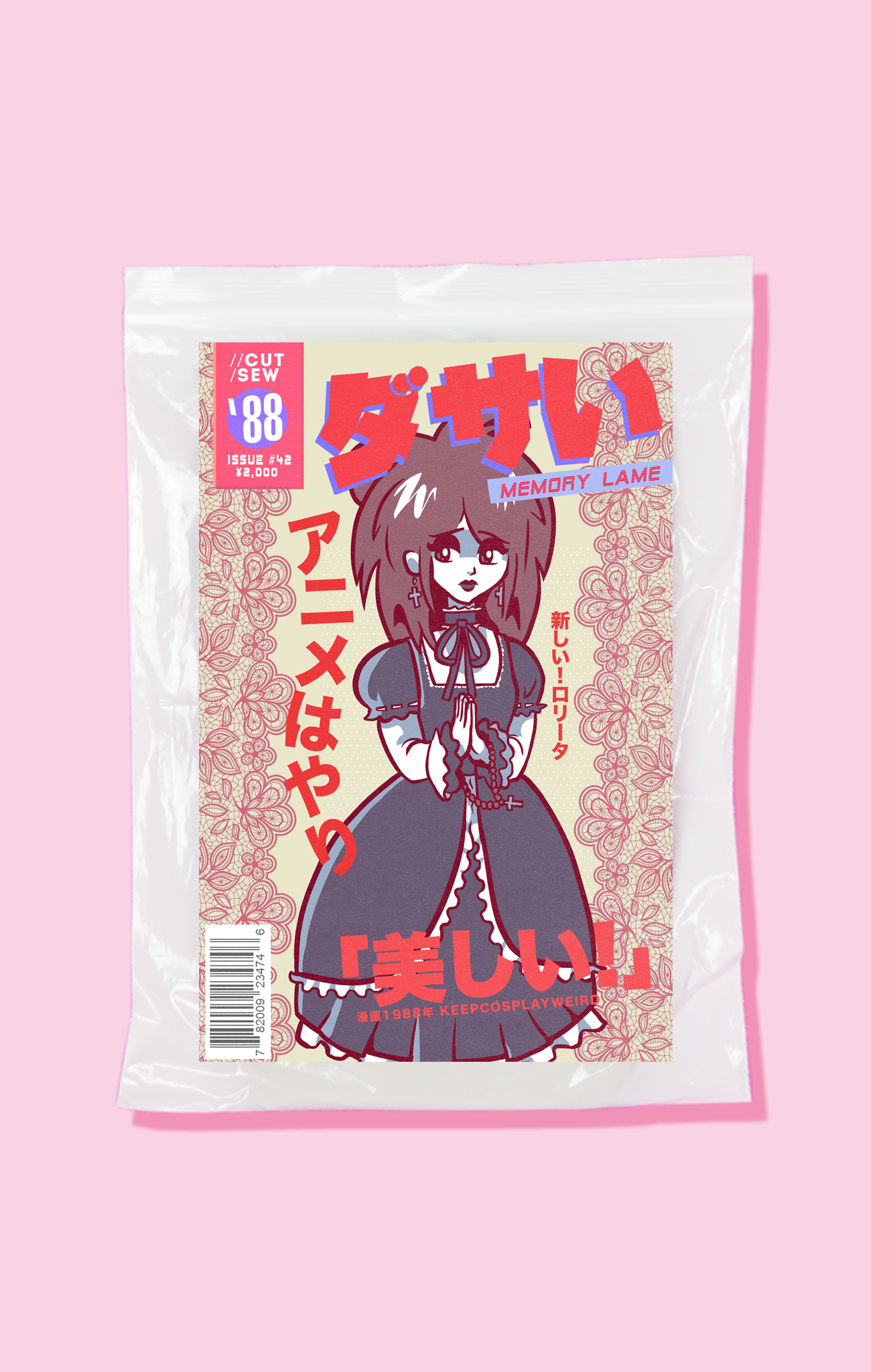 Deco-your nails & grab that rosary! This classic EGL-inspired sewing pattern features a two tiered dirndl skirt, center back zipper closure, and detachable sleeves for both a short and long sleeved option. Customize it with lace and ribbons, add some platform shoes, and throw a couple thousand charms onto your Nokia cell phone and you're ready for a day at Jingu Bashi.

All CUT/SEW patterns are printed on sturdy 30 lb bond paper and packaged in reusable zip-top bags for easy storage. Each pattern includes sizes S-XL and can be modified using the included adjustment instructions to fit up to a US dress size 20.
Not sure which size to sew? Check out our size calculator right here.

Model's wig provided by our partners at Arda Wigs & tights provided by our favorite folks at We Love Colors.